Looking for things to do whilst staying in Lytham St Annes?
There are lots of great places to eat and visit in Lytham St Annes and the surrounding area. Turn left out of the Apartments car park and Lytham town centre is just 5 mins drive away. Turn right out the Apartments and you're a mere two minutes from St Annes town centre and 10 minutes from Blackpool
Map of things to do in the area
---
Eat In |
Deliveries
Take the hassle out of shopping and organise a grocery delivery to the main apartment building. Deliver to St Annes Beach Apartments, 121 – 123 South Promenade FY8 1NP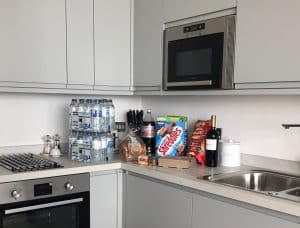 Ocado Deliver to your apartment
Tesco Deliver to your apartment
M & S Pre-order and pickup
Sainsburys Deliver to your apartment
Asda Deliver to your apartment
---
Eat In |
Take away
Un Momento Take away menu (2min walk)
Lytham Burger Co Take away Burgers
Lytham Pizza Free Delivery
Dil Raj Great Indian!
Seafarers Fish and Chips
St Annes Fish Restaurant Fish & Chips (will deliver)
Lou-Shang Cantonese Take away or eat in
Palace Chinese Take away or eat in
@TheNorthernChef Steve 07834739192
---
Party |
Ideas
Lytham Cake Co Local, made to order
Lytham Candy Carts
Bak'dcake By post – gluten, and peanut free baking
Cake tin delights Delivered by post. Fast & fresh
Le Roti Rotisserie Chicken Take Away
Lanigans Local seafood shop (excellent)
Its My Party Will deliver Balloons
Balloon Designs of Lytham Celebration Balloons
---
Eat Out |

St Annes



5 Mins away…
Un Momento So good & 2mins walk
Cafe–Grand Book for lunch or dinner
Costa Great coffee and snacks
M&S Food Hall 2 mins from the Pier
Anatolia Town Centre Turkish BBQ#
Anatolia SeaView Next to Beach Huts
Zen Restaurant Asian food, Wood St Annes
Trawl Boat JD Wetherspoon
Waters Edge Good pub grub
Quirky Tea Room Carla 01253 365115
Tiggis Good Italian, Wood St
St Annes Fish Restaurant Great Fish & Chips
Seafarers Fish and Chips Fish and Chip takeaway
Vanilla Bakery Fresh and Homemade
Mogul Great Indian, eat in or take away
Ocean Cafe (YMCA).pdf Take away or eat in
---
Eat Out |
Lytham
10 Mins away…
Spago Lunch & Dinner Mediterranean
El Uno Spanish fine dining
The Deacon Great food and beer!
Gusto V good for b'fast, lunch and dinner
Olive Tree Excellent greek food
Bosco Oven (log) fire, Pizzas & Pastas
Capri All day meals and coffee
Pizza Express Town centre
Lytham Kitchen Amazing soup! Not pricey
Chus Lovely Chinese, eat in or take away
Costa Great coffee and snacks
Phils Bakery Best bread, pies and cakes around!
Novello Fresh homemade pasta / Italian dishes
Clifton Arms Afternoon Tea
Bangkok Fab Thai restaurant & take away
Redfort Good Indian restaurant or take away
---
Eat Out |
Blackpool
15 mins or so… but worth a visit!
Beach House Brill views and atmosphere
Notarianni Ice Cream You need to try this!
---
Places to visit |
Lytham St Annes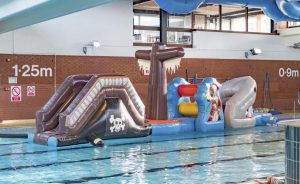 Pool Timetable/Prices.pdf Tel: 01253 722986
Island Cinema 2 cinema tickets for £6
Park View Loads for all ages & free
Lowther Gardens and Theatre
Lytham Hall Lovely for a walk. Has a cafe
Stringers Department Store Fashion & Home insprirations
Lytham St Annes Tourist Information
---
Places to visit |
Blackpool
Grand Theatre
Blackpool Pleasure Beach
Winter Gardens
The Blackpool Tower
Sandcastle Water Park
Blackpool Zoo
Sealife Centre
Madame Tussauds Wax-Works
Blackpool Tourist Information
---
Places to visit |
Lancashire